1ST ENDLESS SUMMER CONFERENCE ON FINANCIAL INTERMEDIATION AND CORPORATE FINANCE
SEPTEMBER 6―7, 2018, LARNACA, CYPRUS
1ST ENDLESS SUMMER CONFERENCE ON FINANCIAL INTERMEDIATION AND CORPORATE FINANCE
SEPTEMBER 6―7, 2018, LARNACA, CYPRUS
Dear colleagues,
We would like to invite you to submit your work to this unrivalled conference that is organized in the beautiful town of Larnaka. The town has a long, colourful and rich history. Hundreds of years of contrasting civilizations, architecture and culture have left their mark on what has always been one of Cyprus' most important and diverse regions. The conference is structured around the key functional areas of financial intermediation and corporate finance, hence any work that falls within these research realms is welcome. The conference objective is to help stimulate and promote academic activity in the relevant areas and to encourage the dissemination of scientific research among scholars, practitioners and government policymakers.
We look forward to seeing you at Cyprus in September.
Venue
Municipal Art Gallery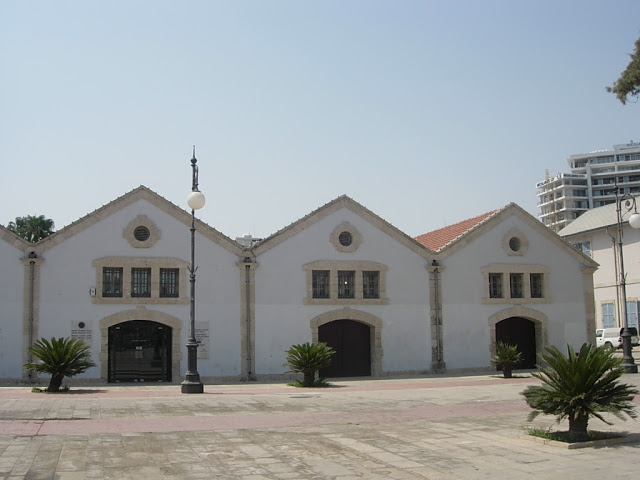 Municipal Art Gallery
Europe Square
Larnaca, Cyprus
One can find the Municipal Art Gallery in the five stone-built former customs storages placed in front of the Europe Square at Larnaca. The building attached to the storages and being a piece of fundamental architecture turned out to be ideal for the allocation of the Historical Archives Museum. The customs storages were in use from 1882 until 1973. In 1973 as a result of the creation the modern port of Larnaca, big storages had been built and all the services, including the customs offices and the port administration moved to new the premises. The two-storey building up to its renovation was used as the Larnaca Officer's Club. The project was awarded in 1995 with the Europa Nostra award for the "quality it offers to the cultural life of the citizens".