4TH ENDLESS SUMMER CONFERENCE ON FINANCIAL INTERMEDIATION AND CORPORATE FINANCE
TUESDAY 30 & WEDNESDAY 31 AUGUST 2022
4TH ENDLESS SUMMER CONFERENCE ON FINANCIAL INTERMEDIATION AND CORPORATE FINANCE
TUESDAY 30 & WEDNESDAY 31 AUGUST 2022
Dear colleagues,
The organising and program committees, along with the organising institutions (Centre for Economic Policy Research ─ Cyprus University of Technology ─ Durham University Business School ─ Fordham University ─ KU Leuven ─ Montpellier Business School ─ University of Essex ─ University of Zurich) would like to invite you to submit your work to this unrivalled conference that is organized in the beautiful town of Glyfada. Glyfada is a suburb in South Athens located in the Athens Riviera along the Athens coast. It is situated in the southern parts of the Athens' Urban Area. The area stretches from the foot of the Hymettus mountain to the Saronic Gulf. It is the largest of Athens' southern suburbs.
The conference is structured around the key functional areas of financial intermediation and corporate finance, hence any work that falls within these research realms is welcome. The conference objective is to help stimulate and promote academic activity in the relevant areas and to encourage the dissemination of scientific research among scholars, practitioners and government policymakers.
We look forward to seeing you at Glyfada in August.
Venue
Amarilia Hotel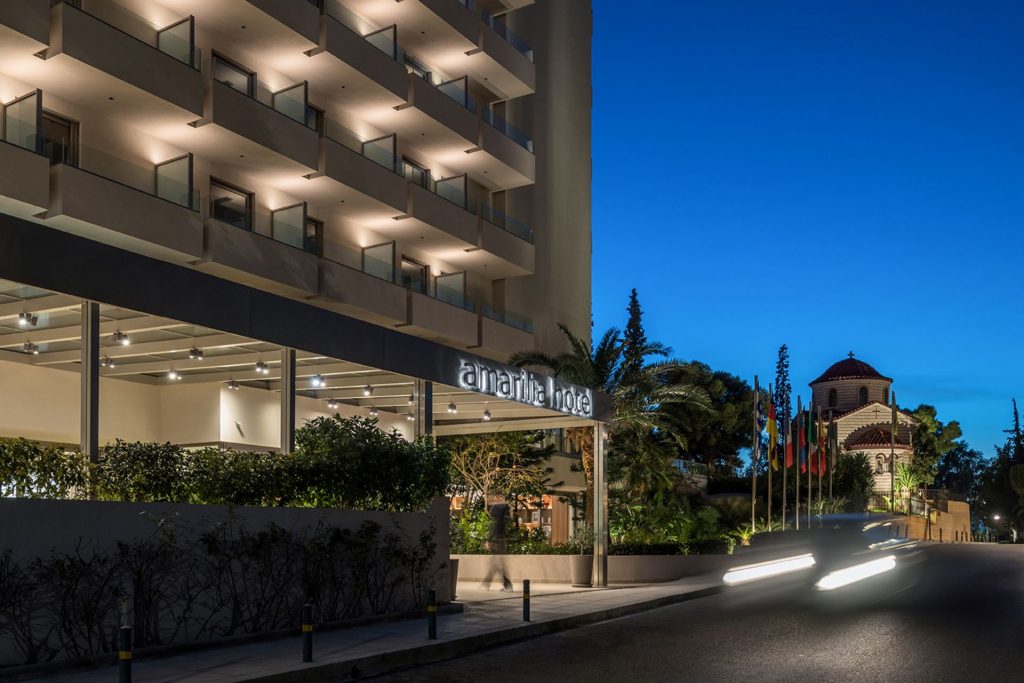 Amarilia Hotel
Vouliagmeni – Athens
Greece
Ideally situated on one of the most exclusive areas close to Athens, yet far away from the bustle of downtown city center, Amarilia Hotel is an elegant blend of traditional architectural style and contemporary décor. With a stylish selection of rooms and suites, a restaurant and a swimming pool, this is a cool and inviting urban retreat.